Search engines like Google consider a number of factors when it comes to determining where your site ranks for certain keywords. However, some of the factors are more important than others which means good meta-descriptions are very important. They're not just important for search engine algorithms, but also for the people who search and want to know the information they want is on the website before they click.
What are meta descriptions?
Try searching for something on Google. For example, 'unicorn'. The top result from Wikipedia is show below:

Circled in red is a meta-description as it appears in Google. It is a snippet of text that is inserted into the code of your page as an HTML tag and can be up to 320 characters long, which is usually about two to three sentences. If it is too long, the search engine will cut the back of the text which is in excess of the maximum length.
You can control what text appears in a meta description, but if you do not put a specific description, the search engine will grab the first text it finds on your page or any other text it deems appropriate. Sometimes this works out, but more often than not it does not.
Let's say I really want to order flake salt online and Google 'flake salt'. I'm much more likely to click on this result:

Rather than this:

The first one is not perfect, for example it is too long. But it does a better job of selling me the flake salt because I only eat hand-picked, pyramid-shaped salt. No confusion.
Make sure to Google any keyword related to your webpage and see where your page appears in search results. Or, even better, type: yoursite.com (I mean something like, google.com or theengine.is) into the search and see the result. Is the description relevant to the keyword and the content of the page? If so, you're fine. If you just get something random or text that doesn't describe what is on the page, you need to change it, ASAP.
Note that you want a specific meta description for each and every page on your website. By no means do I want to sound like I'm recommending that the home page should be static. The search engines do not like it, and people probably don't like it either.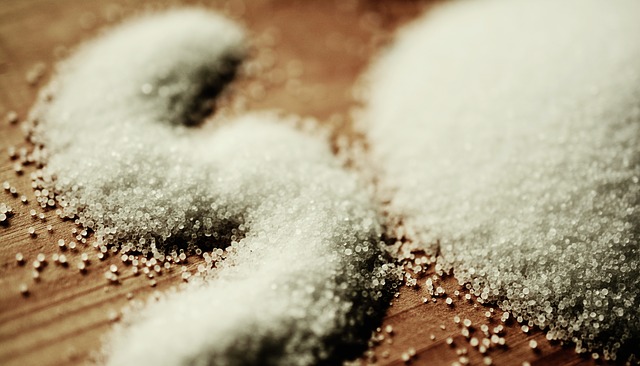 What needs to be included in the meta description?
It's a bit difficult to generalize about what exactly should be in the meta description, but I can give you a general idea:
Tell the reader briefly what information your website offers. Are they going to read a guide on repairs, see the opening hours of your store or watch a video on dog training?
Use words that encourage people to click on your link:
Click…
Learn…
Read…
Buy…
Discover…
People are looking. They want to buy something, learn about something or read about something. Imagine what you would like to know if you were looking for the same thing. Try to convince people that you are going to answer their question or fulfill their need.
Try to include the keyword or phrase in the text. You do not have to repeat it or randomly insert it into the text. Write it so that it has a natural flow to it.
Keep trying
Changing meta descriptions varies greatly from site to site, and you may need instructions or assistance from the person who set up the site. But if you are, for example, using a WordPress site it is pretty simple. There are a number of add-ons for the system that make it easy to install meta descriptions.
One thing to try is changing the meta descriptions to see if the page's search engine rankings change or if people are more willing to click on your site than before.
If this gets complicated for you, just contact PiparENGINE.
TIL BAKA